Way back in 1985 I was a teenager who LOVED Madonna - she was out on tour for The Virgin Tour and me and my group of friends had tickets and we were going to go! Of course we didn't want our dorky parents to drive us to the concert. So I had the big idea to check into getting a limo to drive us to the concert and drop us off and come back and pick us up.... it was my first experience calling limo companies and it wasn't good...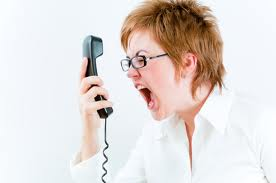 It was terrible as a matter of fact. Super rude people over the phone. I remember that somebody actually laughed at me. Now years later, I can kind of understand...the date of the concert was a Saturday in April. Saturdays in April in the Phoenix market are the biggest Prom nights of the year. So most companies were sold out. Also, I was asking for transfers in a limo. Now as a limo company owner I realize how frustrating these calls are - people asking for transfers in limos. . . . Especially on the biggest, highest demand night of the year - a Prom night!
Limo companies aren't taxicab companies. Taxis can make a living going around and transferring passengers. One person has to go to the airport, the next to the dentist, the next to the grocery store... and so on. With limo companies it is impossible to book larger groups of people back-to-back for rides. Imagine if we called a chauffeur into work to do one limo transfer - poor guy would have to shower, dress, drive to the office and do that ONE transfer making $20-30 maybe. If he was lucky. It's just not worth it...
Now that I'm a limo company owner I see that sometimes I can offer transfers in limo - if it fits around existing reservations - or if it is a slow night. And I also understand better why those "jerks" laughed at me. And told me there was a longer minimum for one of the highest demand nights of the year. And at a higher price than I probably could afford... We do our best trying to politely explain ourselves to incoming callers - we try not to ever laugh at our prospective customers so they don't think that we are "jerks" - even years later I remember how rude they were!
Now, 27 years later (gosh really?!) Madonna is touring again - she will be in the Valley on 10/16. This time her concert is on a Tuesday - which is an off-demand day for our business - so we can offer great pricing for the Weekday Specials on our limos and party buses. Give us a call for a quote! We promise we won't be jerks!